Sage Senior VP David van Toor writes on five ways that successful companies use social networking to manage conversations.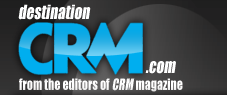 My take: van Toor really gets it. Social CRM is about conversations, not technology.
Source:DestinationCRM.com
DISCLAIMER: The content provided in this article is not warranted or guaranteed by IncorTech. The content provided is intended for entertainment and/or educational purposes in order to introduce to the reader key ideas, concepts, and/or product reviews. As such it is incumbent upon the reader to employ real-world tactics for security and implementation of best practices. We are not liable for any negative consequences that may result from implementing any information covered in our articles or tutorials.
Category : CRM / Opinion / Sage Software